Just in case you don't want to listen to the (I think very cool!) built in soundtrack for Reflex Unit, feel free to rock your own custom soundtrack! The option to switch off the game music is in the options menu from the pause screen. Personally I love to listen to a bit of the Ghost In the Shell Stand Alone Complex OST when playing: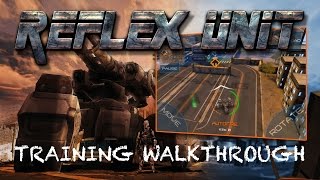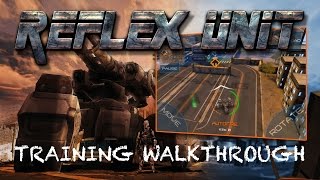 Training level walkthrough
In case you are having difficulty with the first (a baby could do it!) training stage, I made a short walkthough video:
REFLEX UNIT for Gear VR Released!
I am very pleased to announce the release of REFLEX UNIT for Gear VR! REFLEX UNIT puts you in control of an advanced mechanized walking tank as you face wave after wave of challenging enemies. - Single Player Campaign - 2 to 4 Player Death Match - Avatar and voice chat Support Available now for Gear VR! Coming soon for Oculus Rift and other non VR mobile platforms. I want to put our special thank you to the excellent team at Oculus/Facebook who worked with me on this releas